Our mission is to create a brand that reflects the sensation of the sun on your face, your toes in the sand, and the smell of the beach in your hair. The place where your mind is free and your soul is strengthened.
We offer a collection of soft, comfortable, lightweight apparel that represents your most relaxing physical and mental destination, no matter where that might be. Your permanent destination, were that possible. We have carefully selected locally sourced products and local vendors to best represent this. 
Our in-house artist, Flynn, personally tie-dyes each garment by hand. She also creates colorful variations to our logo to best represent our culture, pride, and inclusive attitudes. Our hope is that with whatever product you buy, with whatever design you choose, the design, material, and how wearing it makes you feel, will be nothing less than fantastic.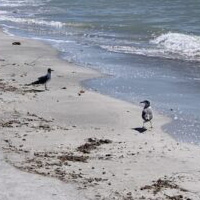 Beach Brain is a warm, peaceful, relaxed state of mind, with a cool breeze. It's sailing around the Caribbean and admiring its crystal blue waters and the sea life that swim below, while interacting with the locals. Feeling good is inevitable. A drink in my hand, my feet in the sand, my brain on the beach, and I am in my happy place.
– Melissa W.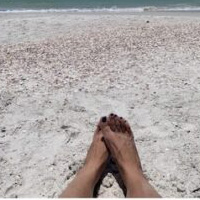 Beach Brain is a surrounding of peaceful tranquillity enveloped in serene bliss. Your thoughts are overtaken by calmness of it all and the only thing that matters is closing your eyes and listening to the waves crashing along the shore.
– Melanie S.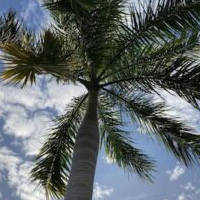 Beach Brain is all the senses. For me, it happens right at the approach, as my anticipation builds and I catch the smell of the sea, my blood pressure starts to lower. That wonderful mixture of salt water and sea life. The minute I see the beach I start to relax. As my eyes take in the back and forth of the waves breaking on the beach and the seagulls flying overhead, I know I'm going to have the perfect day. Once I feel that sand between my toes I am content in a way that I don't feel anywhere else. The warmth of the sun and the cool water on my skin completely puts me in a Beach Brain mood. I have found my Permanent Destination!
– Suzanne A.

Our Shop is located on the West Coast of Florida right in John's Pass Village.
We are nestled right between St. Pete & Clearwater in Madeira Beach, FL.

HAND CRAFTED

BE AUTHENTIC
Soft, lightweight clothing will become your favorite.. All of our tie dye is hand crafted by Flynn. Each one will have the same feel but its own design. 100% No sweatshop & Eco-Friendly.

SHOP SMALL

SUPPORT SMALL BUSINESS
Small business with a local collection located in your favorite Jet Ski Shop, Woody's Watersports in Madeira Beach. We know the world is full of choices, thank you for choosing us.
Pick up is available.

SOCIAL EQUALITY

EMBRACE SOCIAL JUSTICE
We are committed to social equality. No matter what you are passionate about or who you are, we are constantly in the design room to ensure our product embraces one another.

LOCAL ACTION

LOCAL RESPONSIBILITY
We are surrounded by some of the most beautiful beaches in the world. We are committed along with the local cleanup volunteers in the community, to keep our beaches clean. The location of our shop gives us a front row view of the harm that can be done to our ecosystem. Please join us in doing your part. Leave nothing but footprints.